Our Program
1. Evaluate your habits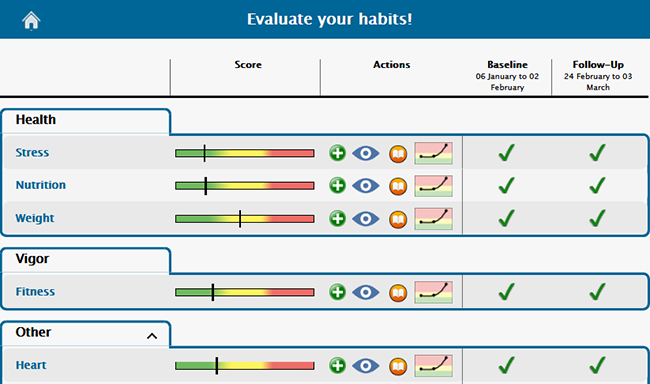 Evaluate

Complete your evaluations

View your results

Track your evaluation history

Use our library, written by health professionals, to make behaviour changes
2. Track your physical activity and other lifestyle habits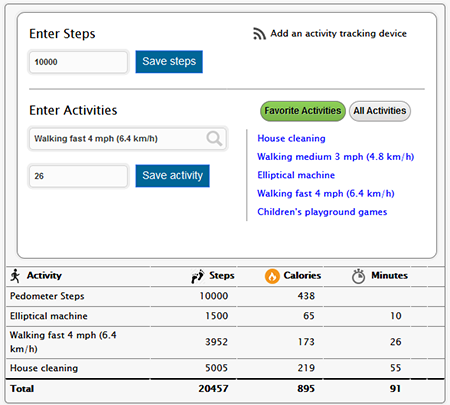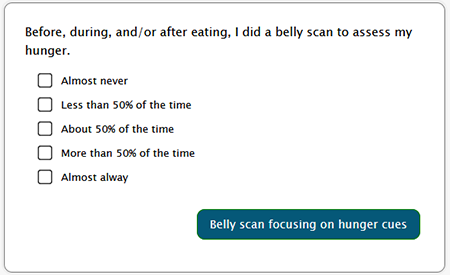 3. Learn Healthy Strategies while you read daily tips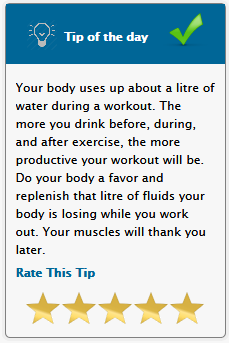 Smiling works two ways. We do it when we're relaxed and happy, but doing it can also make us feel relaxed and happy. Go ahead and grin. Don't you feel better already?
4. Connect with other participants on our message boards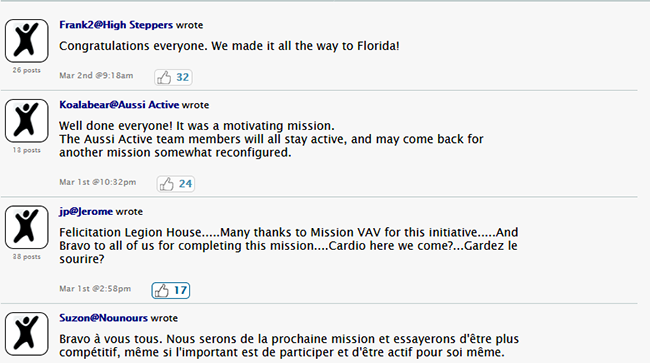 5. Follow your progress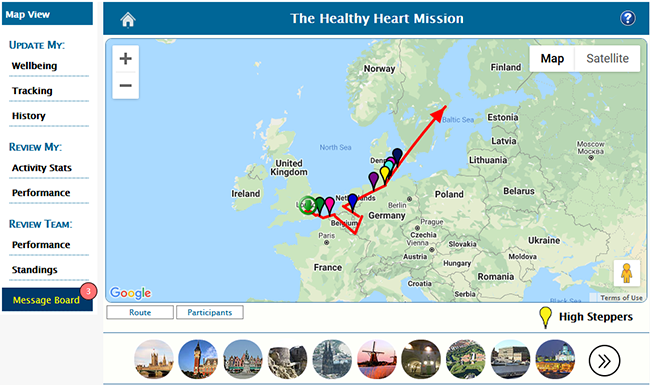 Leaderboards...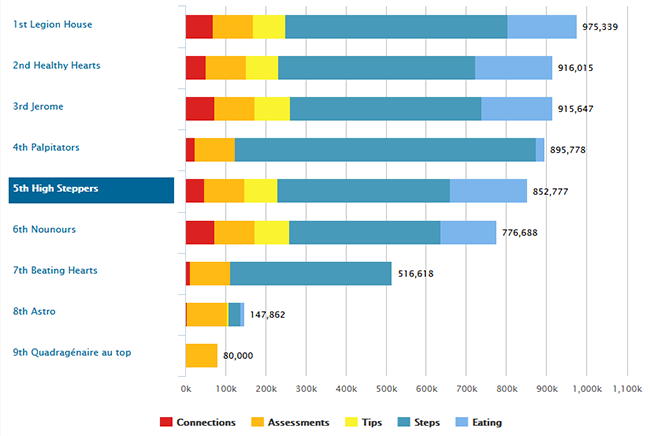 6. Enjoy the sights along the way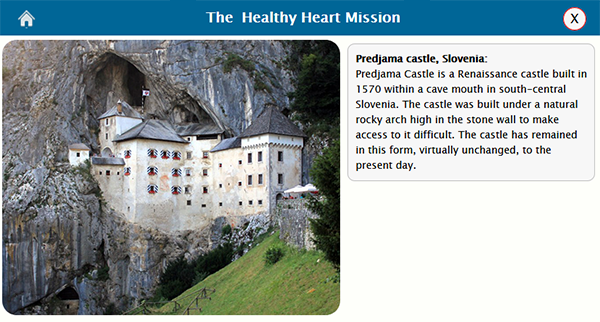 Our Results
Our Results
Our team has learned how to balance the science of health promotion with the art of engaging individuals to change their lifestyle habits.
Over the last 20+ years, our health & wellness programs have produced scientifically proven results among participants working in hospitals, government, the military, and the corporate workplace.
Physical Activity

Over 3,000 participants

More than 12,000 average daily steps

60% participants walked more than 5 km daily

Sleep

21% improvement in sleep quality

16% decrease in fatigue

28% fewer individuals with sleep problems

Stress

19% improvement in perceived stress

44% fewer participants with a high stress score

Depression

16% improvement in depression score

41% drop in participants with depressive symptoms
Encouraging my colleagues to stay active helps me keep my own motivation.

I'm learning to pay attention to ALL aspects of my life and health.

What surprised me about this challenge was my complete lack of awareness of how I view my overall health. I typically looked at it from a physical point of view, now I see other components of life are also integral to moving forward